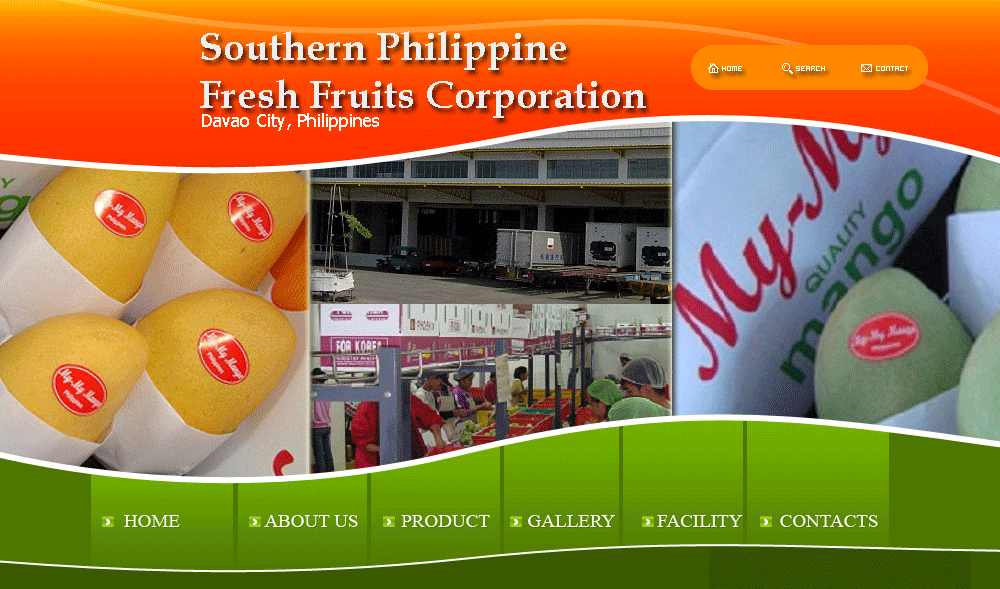 1.Receiving & Grading Section

This section shall undertake the weighing of fruits and sorting activity.


3. Loading & VHT CHamber Area

2.Hot Water Treatment Area

Surface treatment for mangoes prior VHT.




3-liner VHT chamber that can accommodate 12 tons per batch.


Sanshu Sangyo Vapor Heat treatment control room


Fruits treated in VHT machine are then shower cooled or air cooled and dried for packing.


Final grading and packing of treated fruits ready for export; Plant quarantine inspectors check the fruits prior to loading into reefer container.


Packed vht treated fruits staged in this area prior loading to the ref van for shipping to port of destination .